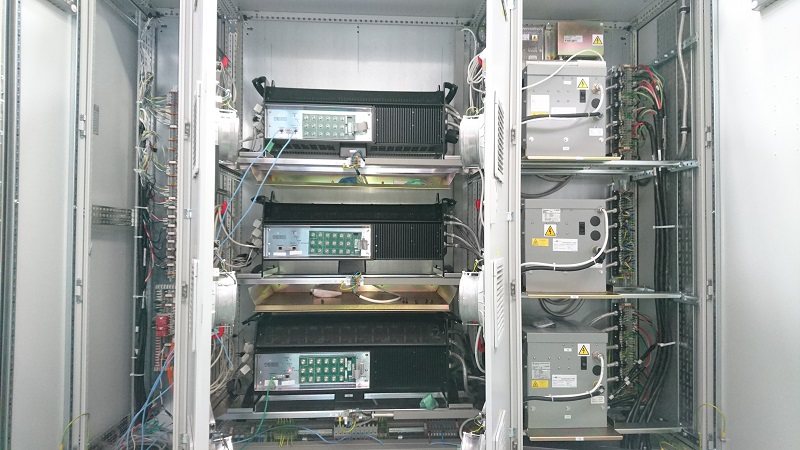 Three 5-axis Magnetic Bearing Controllers, One Cabinet
On January 4, 2017, a new active magnetic bearing-supported motor compressor went into production use at a natural gas pumping station in Japan. The installation features the first use of a new magnetic bearing control cabinet with unique control electronics packaging.
The single cabinet enclosure contains three 5-axis magnetic bearing controllers: one for the compressor bearings, one for the motor bearings, and one installed spare that can serve either the motor or compressor bearing system.
To read about the design of the motor compressor system and the application of the compact Zephyr digital controllers, download the article "Three 5-Axis Magnetic Bearing Controllers, One Cabinet," which originally appeared in the Gastech Show Daily on April 7, 2017.
Please note: A link to the article PDF will also be emailed to the address provided.
July 19th, 2017 | Press Release